A Tummy Tuck, or Abdominoplasty, is a cosmetic procedure designed to reverses the changes many women experience with aging and after pregnancy, such as loose sagging skin around the waist and a stretched abdominal wall. The goal of this procedure is to restore a youthful "hourglass" shape and a flatter stomach. Unfortunately, it is impossible to eliminate excess skin without a degree of scarring.
Pregnancy and Tummy Tucks
Skin stretched by pregnancy or weight gain spreads across the lower abdomen and around the belly button. To remove this skin, it is necessary to create a horizontal incision across the lower abdomen, and a small incision around the belly button – and incisions cause scars. For tummy tuck patients, enjoying a flatter stomach and slimmer shape is worth this price. However, because the goal of the procedure is to enjoy a better overall appearance, and an unattractive scar could diminish this end goal. Therefore, the surgeons at Belcara Health make every effort to minimize the visibility of scars and create natural-looking results.
Tummy Tuck Guide
Thinking of a Tummy Tuck here in Baltimore? Get a sneak peek of what to expect. Fill out the form below and get access to our free procedure guide and learn the ins and outs of your personal transformation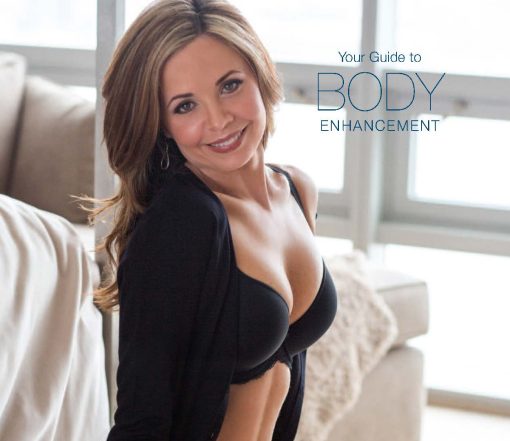 Before Surgery
Strategies to diminish scarring begin before surgery. Smoking can significantly impair healing, so smokers are advised to stop completely before surgery. We also recommend a healthy diet and a home skincare regime, so the skin is in its best condition possible.
During Surgery
During surgery, the horizontal incision is strategically placed so that the scars can be hidden under bikini bottoms and intimate wear. Our surgeons make as short of an incision as possible and, when closing, they take great care to minimize suture tension and preserve blood supply to the skin so that the scar is as thin as possible. Also, the appearance of the belly button can be a clear sign of a tummy tuck, so its placement and design are key to achieving a result that looks natural. A belly button with a round shape will look unnatural; real belly buttons have more of an "inverted U" shape. At Belcara Health, our surgeons have mastered the specialized techniques required to achieve a tight, slim body contour and a natural-looking belly button, with minimal tell-tale scars.

After Surgery
However, patients must do their part too. It is crucial for patients to follow their surgeon's post-surgical instructions, which include: careful attention to wound care, faithfully wearing compression garments, a gradual return to normal activity and a commitment to overall healthy living.
Every patient heals differently. If a patient is uncomfortable with their scars, there are many treatment options available to help minimize them after surgery, including laser treatments, peels, and skincare products. In some cases, there may be a surgical solution for scar reduction.
Learn More