Belcara Health
1427 Clarkview Rd, Suite 300
Baltimore, Maryland 21209
Phone: (410) 296-0414
Monday - Thursday: 8 a.m.–5 p.m.
Friday: 8 a.m.–1 p.m.

Thigh Lift in Baltimore, MD
Most women would enjoy wearing shorts and skirts in warm weather, and everyone wants to look good in their swimsuit.  When the outer and inner thigh becomes flabby and loose – due to hereditary, weight loss, or aging – wearing these clothes becomes difficult.
Thight Lift Procedure Guide
Interested in learning more before scheduling your free consultation? Get a sneak peek of what to expect by accessing our Procedure Guides. Fill out the form below to get access and learn the ins and outs of your personal transformation.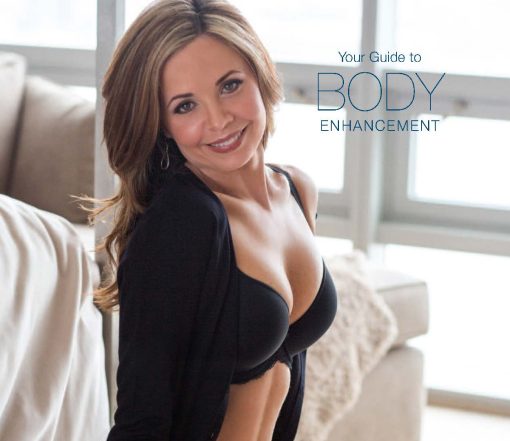 Often, the unsightly pockets of fat on your thighs cannot be corrected by diet and exercise alone. Especially for those who have lost a significant amount of weight, the skin can sag, ripple, and fold in ways that cannot be remedied except with surgery. Our surgeons who specialize in thigh lifts in Baltimore can help make a difference. A thigh lift procedure is a great way to reduce your unwanted bumps and bulges and create smooth, attractive contours.
What does a thigh lift procedure involve?
Thigh lifts are performed under general anesthesia, on an outpatient basis. During a thigh lift procedure, your surgeon will remove excess fat, tighten the skin and re-contour the upper leg. There are several areas that can be addressed. Some patients may require a posterior thigh lift, which will address the back of the thighs when skin or fat has become excessive. Others may require an outer thigh lift if they have too much tissue in that area. In addition, an inner thigh lift is necessary to remove excess skin or fat that is directly beneath the pubic area. Incisions are strategically placed to conceal any scarring that might occur.  The details of your surgical plan will depend upon your body and your body contouring goals.
Thigh Lifts are often combined with Liposuction, Tummy Tucks, and Body Lift procedures.
Patients share their stories
Where will the thigh lift procedure take place?
Most thigh lift patients elect to have their procedures performed in our on-site surgery center. Our 5-star facility, the Clarkview Surgical Center, was designed with the safety, comfort, privacy, and convenience of our patients in mind. It features state-of-the-art technology and meets the most rigorous safety standards. We are proud to be one of the few outpatient surgical facilities to earn AAAHC accreditation, as well as certifications from Medicare and the state of Maryland. Because safety is our first concern, all surgical procedures are performed with board-certified anesthesiologists and registered nurses.
What is the cost of a thigh lift in Baltimore?
We understand that having a general range of procedure prices can be helpful, so we are happy to provide estimated price ranges for the plastic surgery procedures we perform. The price range for thigh lift procedures in Baltimore is $7,000 – $10,000. However, it is important to note that these price ranges are general estimates only.
The best way to learn about plastic surgery pricing is to consult directly with one of our board-certified plastic surgeons. During your consultation, your surgeon will listen carefully to your concerns and goals and assess your medical history, lifestyle, and anatomy. Together, you and your surgeon will review all your treatment options and develop a personalized plan that meets all your needs. Only then are we able to provide an accurate price quote, which will include:
All visits before and after the procedure
Operating Room time and supplies
Surgeon's fee
Anesthesia fees
All medical devices, implants, and support materials
Financing & Payment Options
Obtaining the funds for elective procedures and products can sometimes be difficult, especially in these challenging economic times. At Belcara Health, we have a dedicated financing department, designed to help you get the financing you need, for the procedures you want.
Apply online
Why Belcara Health?
If you are ready to improve your appearance with a thigh lift, the practice and surgeon you select are your most important decisions. To be confident with your results, you must have confidence in your medical team.
With credentials from such esteemed institutions as Stanford University Medical Center and Johns Hopkins Medical Institute, our board-certified plastic surgeons are renowned for creating natural-looking, proportionate, beautiful results. Dr. Michael Cohen and Dr. Gary Vela will listen carefully to your goals, answer all your questions, and help you make informed choices. We believe in educating our patients about their treatment options because you know your body best and you should be a partner in the entire surgery experience.
Exceptional patient care is the core of our philosophy at Belcara Health. Our goal is for you to feel as if you just received the best care possible and absolutely love your results. Located in a welcoming, sophisticated, luxurious facility, our 5-star services and staff provide an unparalleled experience. At each stage, we make every effort to surpass all your expectations. We are constantly upgrading our knowledge, technology, and services – and it shows. Our strong reputation and the trust of the community validates this commitment.
Learn more
If you are unhappy about the appearance of your thighs, contact us today to learn more about how a thigh lift procedure can help you feel more confident.
Our practitioners who specialize in thigh lifts in Baltimore
Dr. Sarah McMillan
Board Certified Plastic Surgeon & Breast and Body Contouring Specialist
View Profile
Dr. Michael D. Cohen
Medical Director, Board-Certified Plastic Surgeon & Breast Specialist
View Profile
Back to Top