Belcara Health
1427 Clarkview Rd, Suite 300
Baltimore, Maryland 21209
Phone: (410) 296-0414
Monday - Thursday: 8 a.m.–5 p.m.
Friday: 8 a.m.–1 p.m.

Mommy Makeover in Baltimore
Pregnancy and breastfeeding can affect a mom's body in ways that cannot be fixed through diet or exercise alone. Sagging breasts, a flabby tummy and stubborn pockets of fat can be frustrating and disappointing to women who care about their appearance. The board-certified plastic surgeons at Belcara Health help women reclaim their bodies with Mommy Makeover surgery in Baltimore. These personalized combination procedures, which often focus on the breasts and abdominal area, address multiple concerns with a single surgery and recovery period.
Why should I consider a Mommy Makeover surgery?
With select Mommy Makeover procedures, you can reclain your pre-pregnancy body to look and feel great again. A positive self-image through surgical intervention can give a boost to your confidence and energy so you can take good care of your family and yourself. A Mommy Makeover surgery commonly includes:
Since every woman's needs are unique, each patient's Mommy Makeover includes a combination of procedures customized to address her individual body. Our surgeons will advise you on which procedures will provide the best results for you.
Mommy Makeover Guide
Interested in learning more before scheduling your free consultation? Get a sneak peek of what to expect by accessing our Procedure Guides. Fill out the form below to get access and learn the ins and outs of your personal transformation.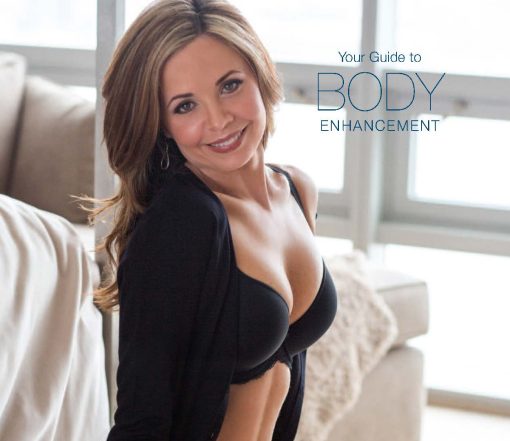 Who can get a Mommy Makeover?
Mommy makeovers aren't  just for moms! Women who have never had children choose to get Mommy Makeover surgery because they have lost significant weight or because aging has taken a toll on their abdomens and breasts. Mom or not:
you will want to be in good overall health before heading into the operating room

you should be at a stable weight and avoid habits such as smoking
Women who have had children should not be planning to get pregnant in the future. Having additional children after the procedure can undo surgery results.
It is important to remember that a Mommy Makeover isn't a substitute for weight loss. After you get a Mommy Makeover tummy tuck, liposuction and/or breast augmentation, leading a healthy lifestyle that includes exercise and watching what you eat is the best way to maintain the results of your surgery.
What results can I expect from my Mommy Makeover?
Every Mommy Makeover is personalized to provide the improvements each patient wants, so Mommy Makeover results unique to each individual. In general, patients can expect:
Breasts positioned higher with renewed firmness, volume, and skin elasticity for a more youthful appearance.
Symmetrical breast size and shape.
A flatter, trimmer abdomen with tighter muscles.
Reduction of localized fat deposits that do not respond to regular diet and exercise.
Improved body contours through the removal of unwanted bulges.
Clothing, including jeans and swimsuits, will fit better.
An overall increase in confidence and happiness with their overall appearance.
  "Although I was well into my thirties, I had no desire to "retire" my bikini, and sport the one pieces I had so often seen my mother wear to conceal her "badges of motherhood." In my head, I'm still in my twenties! I was fortunate enough to lose all but 10-15 pounds within the first year after my second child was born, but I couldn't lose those last stubborn pounds, my stomach didn't come close to flattening out one bit, I lost most of the elasticity in my breast tissue, and had rather pronounced asymmetry.   I decided that cosmetic surgery was the only way I was going to get the results I wanted. This kind of surgery is rather involved and Dr. Cohen's bedside manner immediately put me at ease. I really wanted to be natural looking and I am so thrilled with my results. Not only would I do it again in a heartbeat, but I would also highly recommend Dr. Cohen and Belcara Health to any and all of my friends considering cosmetic surgery. The staff was courteous, friendly, and supportive, and my overall experience was phenomenal. So, I offer a heartfelt "thank you" for allowing me to look like I feel!"
What does Mommy Makeover recovery and aftercare involve?
A Mommy Makeover is usually completed in one surgery, under general anesthesia. We use modern surgical techniques so that you get great results with as little pain and recovery time as possible.
Following your Mommy Makeover surgery, you will be able to rest in the comfort of your own home. While experiences vary with procedures performed and individual factors, patients can generally expect:
Mommy Makeover post-op
Some degree of bruising, swelling, tenderness and/or numbness.
Bed rest the day of surgery is recommended.
Limit activity for the first 2 days following surgery.
Mommy Makeover recovery timeline
Drains may remain in place for about 3 to 7 days.
Sutures or staples will be removed in about 1 to 2 weeks.
Avoid strenuous activities for about 4 to 6 weeks.
Return to work in 1 to 3 weeks.
Mommy Makeover recovery supplies
Our doctors may recommend a variety of support garments be worn for a few weeks.
Where will the procedure take place?
Most Mommy Makeover patients elect to have their procedures performed in our on-site surgery center. Our 5-star facility, the Clarkview Surgical Center, was designed with the safety, comfort, privacy, and convenience of our patients in mind. It features state-of-the-art technology and meets the most rigorous safety standards. We are proud to be one of the few outpatient surgical facilities to earn AAAHC accreditation, as well as certifications from Medicare and the state of Maryland. Because safety is our first concern, all surgical procedures are performed with board-certified anesthesiologists and registered nurses.
What does a Mommy Makeover cost?
We understand that having a general range of procedure prices can be helpful so we are happy to provide estimated price ranges for the plastic surgery procedures we perform. The price range for a mommy makeover in Baltimore is $14,000- $22,000. However, it is important to note that these price ranges are general estimates only.
The best way to learn about plastic surgery pricing is to consult directly with one of our board-certified plastic surgeons who perform Mommy Makeovers in Baltimore.  During your consultation, your surgeon will listen carefully to your concerns and goals and assess your medical history, lifestyle, and anatomy. Together, you and your surgeon will review all your treatment options and develop a personalized plan that meets all your needs. Only then are we able to provide an accurate price quote, which will include:
All visits before and after the procedure
Operating Room time and supplies
Surgeon's fee
Anesthesia fees
All medical devices, implants, and support materials
Price range for Mommy Makeover procedures in Baltimore: $14,000 – $22,000
Financing & Payment Options
Obtaining the funds for elective procedures and products can sometimes be difficult, especially in these challenging economic times. At Belcara Health, we have a dedicated financing department, designed to help you get the financing you need, for the procedures you want.
Apply online
Why choose Belcara Health for your Mommy Makeover?
If you are ready to improve your appearance, the practice you select is your most important decisions. To be confident with your Mommy Makeover results, you must have confidence in your medical team.
With credentials from such esteemed institutions as Stanford University Medical Center and Johns Hopkins Medical Institute, our award-winning board-certified plastic surgeons are renowned for creating natural-looking, proportionate, beautiful results. Dr. Michael Cohen and Dr. Gary Vela will listen carefully to your goals, answer all your questions and help you make informed choices.
Exceptional patient care is the core of our philosophy at Belcara Health. Our strong reputation and the trust of the community validates this commitment. Located in a welcoming, sophisticated, luxurious facility, our 5-star services and staff provide an unparalleled experience. At each stage, we make every effort to surpass all your expectations.
Learn More
Schedule your private consultation today to learn more about how a Mommy Makeover can help you feel more confident. You can also call 410.296.0414 to schedule an appointment.
Interested in our Mommy Makeover specials? We offer Specials, Events and Features every month, check them out HERE.
Check out our Blog for more information on plastic surgery and other services offered at Belcara Health.
Our Practitioners Who Specialize in Mommy Makeovers in Baltimore
Dr. Michael D. Cohen
Medical Director, Board-Certified Plastic Surgeon & Breast Specialist
View Profile
Back to Top