Belcara Health
1427 Clarkview Rd, Suite 300
Baltimore, Maryland 21209
Phone: (410) 296-0414
Monday - Thursday: 8 a.m.–5 p.m.
Friday: 8 a.m.–1 p.m.

Liposuction in Baltimore, MD
Concerns about disproportionate, localized fat bulges that don't respond to diet or exercise are common. Sometimes you inherit them, other times they develop with age, pregnancy or dramatic weight changes. Whatever your areas of frustration—abdomen, thighs, hips, knees, arms, or buttocks—liposuction in Baltimore, Maryland, at Belcara Health can help to remove unwanted fat and create a more defined, smooth, proportionate appearance.
Who is a good candidate for liposuction?
Liposuction is a great solution for people who:
Have localized fat bulges or areas that are out of proportion to the rest of the body
Have tried diet and exercise with limited success
Have firm, elastic skin
Are in good physical condition and at a relatively stable weight
Liposuction is not a substitute for diet and exercise. With a healthy lifestyle, liposuction results are long lasting.
Liposuction Procedure Guide
Interested in learning more before scheduling your free consultation? Get a sneak peek of what to expect by accessing our Procedure Guides. Fill out the form below to get access and learn the ins and outs of your personal transformation.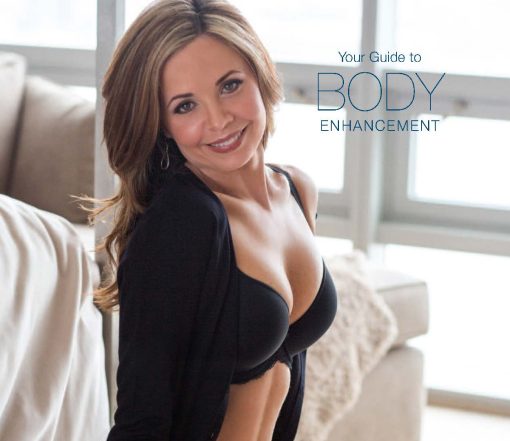 How is liposuction performed?
Liposuction takes approximately 1 to 5 hours, depending upon the complexity of the procedure and the size of the areas being addressed. It is performed on an outpatient basis with general anesthesia.
The procedure requires a very small incision, through which a thin, hollow tube called a cannula is manipulated back and forth to loosen the excess fat. The dislodged fat is suctioned out of the body using a surgical vacuum or syringe attached to the cannula. A sterile saline solution, combined with adrenaline anesthetic, is used to minimize bleeding and improve patient comfort and safety.
The plastic surgeons at Belcara Health use an enhanced liposuction technique that employs ultrasonic energy to liquefy excess fat prior to surgical suctioning allowing them to refine the results even further.
Patients share their stories
What does liposuction recovery involve?
At Belcara Health, we make every effort to ensure recovery is as quick and comfortable as possible. However, every patient is different and recovery depends largely on:
The extent of your procedure
Your general health
How compliant you are with your surgeon's instructions
Most of our Baltimore liposuction patients experience some swelling, bruising, and soreness, which can be minimized with a compression garment. We recommend you wear the garments for a least 6 weeks for optimal results and comfort.  We encourage patients to get up and move around as soon as possible, and most return to work and normal activities in about 3 to 7 days.
What areas can be addressed with liposuction?
Liposuction may be used to reduce fat in nearly all areas of the body (see illustration), including the thighs, hips, buttocks, abdomen, waist, upper arms, neck, back, inner knee and chest area.
Are there additional body contouring options?
Liposuction is often performed in conjunction with other body contouring techniques to achieve additional improvements.
Body Contouring
Patients with excess, loose, sagging skin may benefit from a body contouring procedure. Common areas for body contouring are the abdomen, arms, thighs, and buttocks. During the procedure, your surgeon will remove your loose, sagging skin and excess fat to dramatically improve your shape. Learn more about body contouring for the abdomen, arms, thighs, and after dramatic weight loss.
Fat Transfer
Fat transfer uses a patient's own fat to enhance the size and shape of another area of the body. During the procedure, your surgeon will remove fat with liposuction, usually from the abdomen, and use that fat to sculpt and enhance the target areas of concern.
CoolSculpting®
CoolSculpting is a groundbreaking, FDA-cleared technology that freezes targeted fat cells, which are then naturally cleared from the body. The procedure takes about 1 hour and effectively reduces fat with no surgery, needles, or downtime. CoolSculpting is great for love handles, muffin tops, belly pouches, bra rolls, arms, thighs, knees, and chin.
How much does liposuction cost in Baltimore?
At Belcara Health in Baltimore, we understand that having a general range of procedure prices can be helpful so we are happy to provide estimated price ranges for the plastic surgery procedures we perform. The price range for liposuction procedures in Baltimore starts at $3,500.
However, it is important to note that these price ranges are general estimates only. The best way to learn about plastic surgery pricing is to consult directly with one of our board-certified plastic surgeons.  During your consultation, your surgeon will listen carefully to your concerns and goals and assess your medical history, lifestyle, and anatomy. Together, you and your surgeon will review all your treatment options and develop a personalized plan that meets all your needs. Only then are we able to provide an accurate price quote, which will include:
All visits before and after the procedure
Operating room time and supplies
Surgeon's fee
Anesthesia fees
All medical devices, implants, and support materials
Financing & Payment Options
Obtaining the funds for elective procedures and products can sometimes be difficult, especially in these challenging economic times. At Belcara Health, we have a dedicated financing department, designed to help you get the financing you need, for the procedures you want.
Apply online
Where will the procedure take place?
Most liposuction patients elect to have their procedures performed in our on-site surgery center. Our 5-star facility, the Clarkview Surgical Center, was designed with the safety, comfort, privacy, and convenience of our patients in mind. It features state-of-the-art technology and meets the most rigorous safety standards. We are proud to be one of the few outpatient surgical facilities to earn AAAHC accreditation, as well as certifications from Medicare and the state of Maryland. Because safety is our first concern, all surgical procedures are performed with board-certified anesthesiologists and registered nurses.
Why choose Belcara Health?
If you are ready to improve your appearance, the practice and surgeon you select are your most important decisions. To be confident with your results, you must have confidence in your medical team.
Our board-certified plastic surgeons are renowned for creating natural-looking, proportionate, beautiful results. Dr. Michael Cohen and Dr. Gary Vela will listen carefully to your goals, answer all your questions and help you make informed choices. We believe in educating our patients about their treatment options because you know your body best and you should be a partner in the entire surgery experience.
Exceptional patient care is the core of our philosophy at Belcara Health. Our goal is for you to feel as if you just received the best care possible and absolutely love your results. Located in a welcoming, sophisticated, luxurious facility, our 5-star services and staff provide an unparalleled experience. At each stage, we make every effort to surpass all your expectations. We are constantly upgrading our knowledge, technology, and services – and it shows. Our strong reputation and the trust of the community validates this commitment.
Learn more
Contact us today to learn more about how liposuction can help you feel more confident.
Schedule your private consultation today or by calling 410.296.0414.
We offer Specials, Events and Features every month, check them out HERE.
Click HERE to check out our Blog for more information on plastic surgery and other services offered at Belcara Health.
Our practitioners who specialize in liposuction in Baltimore
Dr. Sarah McMillan
Board Certified Plastic Surgeon & Breast and Body Contouring Specialist
View Profile
Dr. Michael D. Cohen
Medical Director, Board-Certified Plastic Surgeon & Breast Specialist
View Profile
"My surgeon and the entire office staff made me feel like I was important and really took the time to listen as well as accommodate every question and request I made. You can tell it is very important to the staff to make the patient feel comfortable and at ease. I feel like they bent over backward to meet all my needs. My whole life I have been self-conscious of my body image, but now I'm so much better. Clothes fit and I'm so happy. Belcara Health is wonderful and I'm so grateful to them."
Back to Top