Belcara Health
1427 Clarkview Rd, Suite 300
Baltimore, Maryland 21209
Phone: (410) 296-0414
Monday - Thursday: 8 a.m.–5 p.m.
Friday: 8 a.m.–1 p.m.

Tummy Tuck in Baltimore, Maryland
Welcome! If you're considering an abdominoplasty, our Baltimore tummy tuck surgeons have decades of experience helping patients look and feel their best. Our goal is to ensure that you absolutely love your results. 
What is a tummy tuck procedure?
An abdominoplasty often called a tummy tuck, is a surgical procedure that removes excess skin and fat from the abdominal area, restores weakened abdominal muscles, and creates a more firm, smooth and attractive abdomen. A tummy tuck procedure at our Baltimore, Maryland practice is a popular choice for patients who have lost a significant amount of weight or given birth and are bothered by leftover, loose skin.
Tummy tuck before and after photos
Who is a good candidate for tummy tuck surgery?
A tummy tuck is a wonderful option for those who, after significant weight loss, pregnancy, or natural aging, have any of the following concerns:
Loose or sagging skin in the middle or lower abdomen

A protruding abdomen or belly bulge

Weakened or separated muscles of the abdominal wall
Typically, these conditions cannot be corrected by diet and exercise alone, but that doesn't mean you can't achieve the appearance you desire. A tummy tuck surgery can give your midsection the smooth, flat, thin look you've been dreaming of.
Patients share their stories
What are the benefits of a tummy tuck?
The benefits of a tummy tuck surgery are both physical and emotional. The physical changes a tummy tuck offers include the following:
A flatter, slimmer, and more attractive waistline
Tighter, stronger abdominal muscles
Fewer stretch marks
Improved overall proportions
In addition to changes in appearance, a tummy tuck procedure actually provides so much more than a slim, firm waistline; it helps patients renew their confidence and spirit. According to our patients, other benefits of a tummy tuck surgery include the following:
Restored comfort in their own skin
Enhanced enjoyment of personal relationships
Improved confidence in fitted clothing and swimsuits
Motivation to maintain exercise and healthy eating habits
Participation in physical activities that may have been previously avoided
Patients share their stories
How much does a tummy tuck cost in Baltimore, MD?
The cost of a tummy tuck surgery in Maryland can vary greatly depending on your surgeon's experience, the extent of work being done, and your location. At Belcara Health, the cost of a tummy tuck procedure starts at $5600. However, it is important to note that this starting price is a general estimate only; the actual cost of your tummy tuck procedure will differ depending on your body type and goals.
The best way to learn about procedure pricing and tummy tuck cost is to schedule a personal consultation with one of our board-certified plastic surgeons. During your consultation, your surgeon will listen carefully to your concerns and goals and assess your medical history, lifestyle, and anatomy. Together, you and your surgeon will review all your treatment options and develop a personalized plan that meets all your needs. Because everyone's situation is unique, only after the consultation are we able to provide an accurate price for your tummy tuck.
Your abdominoplasty quote will include the following:
All visits before and after the procedure
Operating room time and supplies
Surgeon's fee
Anesthesia fees
All medical support materials
Financing & Payment Options
Obtaining the funds for elective procedures and products can sometimes be difficult, especially in these challenging economic times. At Belcara Health, we have a dedicated financing department, designed to help you get the financing you need, for the procedures you want.
Apply online
How is a tummy tuck performed?
When you get a tummy tuck procedure, it involves a horizontal incision between the pubic hairline and belly button. Our surgeons place the incision as low as possible, where it can be easily hidden by underwear or bathing suits. The shape and length of the incision will depend on the degree of correction necessary, but scarring may be avoided by following post-op instructions. Depending on your surgeon's recommendation, a mini, full or other type of tummy tuck may be performed.
Tummy tuck surgery generally takes 2 to 5 hours. At Belcara Health, this outpatient surgery involves the use of general anesthesia. Most of our  patients elect to have their tummy tuck procedures performed at Clarkview Surgery Center, our on-site surgical center located in Baltimore. the. We are proud to be one of the few outpatient surgical facilities to earn AAAHC accreditation, as well as certifications from Medicare and the state of Maryland.
Because safety is always our primary concern, we work with board-certified anesthesiologists to make sure that your surgery is as safe as possible. Following your abdominoplasty, you can return home for your recovery period, checking in with your surgeon periodically to ensure you're healing correctly.
Tummy Tuck Guide
Thinking of a Tummy Tuck here in Baltimore? Get a sneak peek of what to expect. Fill out the form below and get access to our free procedure guide and learn the ins and outs of your personal transformation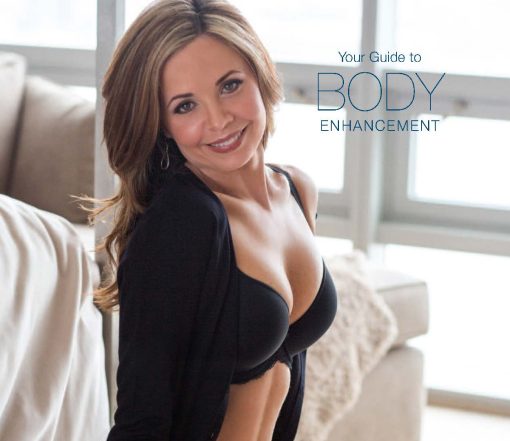 What does tummy tuck recovery and aftercare involve?
While experiences vary between individuals and every recovery is different depending on the extent of the surgical plan, the recovery timeline for a tummy tuck procedure generally involves:
Bed rest the day of surgery.
Limited activity for 2 to 6 days after surgery.
Some bruising, swelling, tenderness, or numbness around the incisions.
Drains remain in place for 1 to 2 weeks.
Sutures will be removed in about 1 to 2 weeks.
Avoiding strenuous activity for about 4 to 6 weeks.
Returning work in 1 to 3 weeks.
Wearing an abdominal binder for a few weeks for support.
Can a tummy tuck be combined with other procedures?
Many patients who had a previous procedure may elect to get a tummy tuck or abdominoplasty surgery. Liposuction may be performed to enhance results by removing excess fat around the sides and back. You can discuss whether or not this is a good option for you with your surgeon. Many Mommy Makeover procedures also include a tummy tuck to rejuvenate the abdomen.
Why choose Belcara Health for your tummy tuck, or abdominoplasty, surgery?
Exceptional patient care is the core of our philosophy at Belcara Health. Our board-certified plastic surgeons, Dr. Michael Cohen and Dr. Gary Vela are known for providing natural-looking, proportionate tummy tucks that are loved by our patients.
If you're ready to take the first step to feeling more confident in your skin, contact us online to schedule a private consultation about your tummy tuck procedure. Or, you can give us a  call at 410.650.8974 to speak with someone directly..
Our Practitioners Who Specialize in Tummy Tucks
Dr. Sarah McMillan
Board Certified Plastic Surgeon & Breast and Body Contouring Specialist
View Profile
Dr. Michael D. Cohen
Medical Director, Board-Certified Plastic Surgeon & Breast Specialist
View Profile
Back to Top