Belcara Health
1427 Clarkview Rd, Suite 300
Baltimore, Maryland 21209
Phone: (410) 296-0414
Monday - Thursday: 8 a.m.–5 p.m.
Friday: 8 a.m.–1 p.m.

Meet Your Staff
The medical and support staff members here at Belcara Health assist the dermatologists, ophthalmologists, and plastic surgeons in our Baltimore office. It's thanks to their help that we've earned our stellar reputation for top-tier service and truly excellent care. Here, meet the smiling faces who keep our office running.
Your Staff
Annemarie Joerres | Registered & Licensed Dietitian Nutritionist
Annemarie understands the power that diet and lifestyle changes can have on your health and wellness. As a Registered Dietitian Nutritionist, Annemarie seeks to help patients navigate through the plethora of nutrition information available today, dispelling myths and guiding each patient along the path to a healthier lifestyle. For the past 20 years, Annemarie has worked as a pediatric dietitian, assisting children and families with a variety of nutrition issues, including but not limited to, feeding disorders, allergies, gastrointestinal disorders, and obesity. With a Bachelor of Science degree in Dietetics from the University of Wisconsin, Annemarie provides expert, science-based guidance to individuals seeking to improve their lives. Her approach to building a customized plan involves dialing in on daily nutrition habits and identifying practical solutions to help each client achieve optimal health.
---
David K. Jackson | Licensed Optician
With more than 25 years of experience in the vision care industry, David was trained at some of the most renowned optical shops in the country. He's been recognized for his extensive knowledge and professionalism with multiple awards and designations. He takes pride in providing the best customer service for all his patients, and we hope you'll agree. David can help you select the most flattering, functional frames to meet your vision and lifestyle needs. He believes your eyewear should complement your features and reflect your personality while still feeling comfortable.
---
Abby Fitzgerald | Cosmetic Coordinator
A graduate of Towson University and Von Lee International School of Aesthetics, Abby brings to the Belcara Health team, an immense passion for skincare, beauty, and helping all of our patients achieve their aesthetic goals. Abby began with Belcara as a member of our patient services team, where she developed critical skills in patient care and enhanced her knowledge of the many procedures and services we offer.  As she completed higher levels of education in the field of aesthetics and cosmetic surgery, Abby moved into the role of Cosmetics Coordinator, where she enjoys walking alongside her patients from that initial point of excitement regarding their procedure plan through their amazement with their final results. Abby loves building relationships with each of her patients, finding connections with them, and helping them achieve their desired results. Abby is recently married, and enjoys spending time hiking and travelling with her husband and lab, Mackey.
---
Kara Bagranoff | RN, Injectable & Laser Specialist
A member of Belcara Health's team for more than 15 years, Kara was educated and trained at top-tier institutions. She's earned a reputation for excellence in patient care throughout the years. Her loyal patients appreciate her gentle touch, warm nature, and friendly results. Kara is passionate about skin care and loves giving patients the clear, smooth, beautiful results they want. Additionally, Kara leads by example and inspires us all through her personal commitment to healthy living and making the most of every beauty opportunity.
---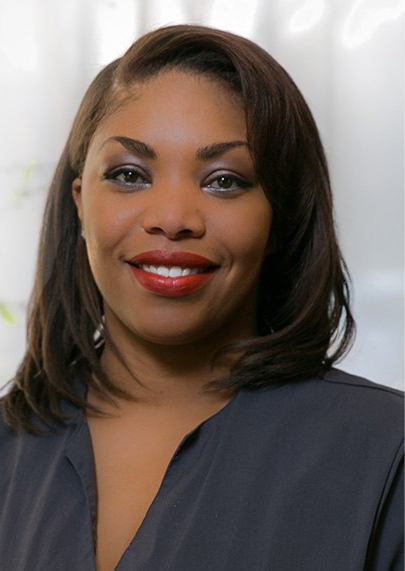 Kierstin Harper | RN, CoolSculpting® Injectable and Laser Specialist
Kierstin is a leader in medical aesthetics and body contouring procedures. Her deep understanding of CoolSculpting technology and innovative techniques to optimize treatment results has helped patients achieve outstanding body sculpting results. In addition, Kierstin's expertise in medical aesthetics extends to a wide range of laser and injectable treatments. She thrives on helping patients look great and feel even more confident. Her amazing personality, coupled with the serious results she creates, has won over our patients and staff.
---
Angela Salango | Aesthetician & Anti-Aging Specialist
Angela is living proof of the saying, "if you love what you do, you'll never work a day in your life." Following her passion for skincare and makeup, Angela is a licensed aesthetician with extensive training and experience. She performs a variety of advanced skincare solutions including HydraFacials, advanced medical facials, chemical peels, and microblading treatments. Her warm, upbeat personality and team-player attitude have made her a treasured member of the Belcara Health team. Angela thrives on the positive vibes at Belcara Health, spending every day doing what she loves and helping patients look great and feel even better.
---
Sarah Scowden | Registered Nurse
Sarah began her career as an ER nurse, where she developed a fondness for helping patients in their most vulnerable states. She decided to pursue a path that allowed her to spend more time with patients, bringing her to Belcara. She helps patients throughout all phases of their experiences–from consultation to recovery–and loves developing sincere relationships. She works with a variety of patients and loves the diversity of Belcara.
---
Lisa Bucci |RN, CoolSculpting®, IV Therapy and Laser Specialist
Lisa Bucci, RN, began working with Dr. Cohen almost a decade ago, while she finished nursing school. Lisa made such an impact with patients and staff, she was offered a full time role upon graduation. Years later, Lisa has worked alongside several of the other surgeons and physicians here at Belcara Health, consistently recognized by patients for her nurturing nature.  Lisa now combines her love of patient care with her creativity and advanced skillset, as a member of our medical aesthetics team.  A certified CoolSculpting & CoolTone expert and laser specialist, Lisa helps our patients achieve their aesthetic goals through some of the most advanced, nonsurgical techniques out there. Away from work, Lisa loves spending time with her family, traveling, listening to music, and enjoying other creative activities that make her soul happy.
---
Mark Mullen, Medical Assistant in Dermatology
Mark credits his time as a Dermatology Medical Assistant with helping him significantly enhance his skills in patient care.  He takes pride in the top-notch support he and his Belcara Health team provide their patients every day. He especially enjoys building meaningful relationships with patients and looks forward to assisting them with their medical and cosmetic needs. As the Lead Dermatology Medical Assistant, it's Mark's goal to make all appointments run smoothly while supporting the physicians as they provide outstanding personalized care for each patient.
---
Danelle Mcneil, Medical Assistant in Dermatology
Danelle Mcneil joined our dermatology team in late 2020. With over 12 years of experience in medicine, Danelle has worked with a variety of prestigious institutions, most recently a Medical Assistant and Histotechnician for a well-known Mohs Surgeon and Dermatology office. With her extensive knowledge and vibrant attitude, patients love interacting with Danelle, knowing they are in the best, most nurturing hands.  Danelle's extensive experience and knowledge are only matched by her passion for helping people navigate through their skin concerns and issues.
---
Shanna Ruppert, Ophthalmic Medical Assistant
Shanna has been an Ophthalmic Medical Assistant for over 15 years and has worked closely with Dr. Adler for the past 10 years. Shanna and Dr. Adler joined the Belcara Health team together 4 years ago, and they LOVE it here. She performs patients' initial eye examinations and ophthalmic testing (visual acuity, pupil assessment, fundus photography, eye pressure, visual fields, and so much more). Being a Medical Assistant provides Shanna the opportunity to interact with new and interesting people every day and establish a close relationship with them as she coordinates their care.
---
Julia York | Medical Assistant & Preoperative Coordinator
Julia is the liaison between our patients, doctors, and nurses. Her focus is to facilitate clear communication and understanding between all parties as a procedure is planned. She joined Belcara with extensive knowledge and experience in the medical field, with a special interest in aesthetics and dermatology. She's a certified surgical and medical assistant as well as a medical aesthetician. Julia takes pride in her calming disposition, and she's always willing to help when needed.
---
Jessica Hudgins | Patient Advisor
Jessica has been a member of the Belcara team since 2007. She helps patients by serving as their personal contact from start to finish, guiding them through their consultation and surgery scheduling process. Jessica thinks the best part of her job is sharing the excitement of our patients and watching them realize their dreams. Jessica is always happy to discuss her own personal experience with plastic surgery, too. Outside of the office, she spends lots of time outside with her husband and son.
---
Martha Kokosinski | Patient Advisor
Martha joined Belcara Health in 2009 and loves every opportunity to help patients and answer their questions. She finds the patient advisor role particularly rewarding because she shares each patient's excitement, watching them improve their appearance, self-confidence, and quality of life. She loves to build and maintain a relationship with each person she encounters. Martha truly believes in the people and the mission of Belcara Health, and she brings that enthusiasm to work every day.
---
Paige Williams | Certified Health Coach
Paige came to Belcara Health with a passion for changing peoples lives through proper excercise, nutrition, and mindset work. As a medical technician, and a former patient services coordinator in Dermatology, Paige has in-depth knowledge and understanding of the necessary, 360-approach to health and well being. With over five years of experience in the fitness industry, and in the process of receiving her personal training certification, Paige's number one priority is to help people achieve their personal wellbeing goals, fall in love with themselves again, and regain their confidence to not only survive, but thrive.
---
Meet our staff for yourself and see what a difference they can make! Request your consultation online or call us at (410) 296-0414 to book your appointment.
Back to Top