Q: "I work out all the time but still have belly flab. What can I do?"
Answered by Dr. Gary Vela, Board-Certified Plastic Surgeon
I hear this frustration frequently! Many people who eat well and exercise regularly still don't get the results they want. This visible excess fat is called subcutaneous fat (the jiggly, pinchable fat located just under the skin). It can be difficult to lose, especially in the abdominal area.
Body Contouring Options
Fortunately, there are several body contouring procedures that can help you gain the fit, firm, smooth tummy you desire. Tummy Tuck (Abdominoplasty), Liposuction, and CoolSculpting are all designed to improve the shape of the body and are great options for eliminating belly fat. However, these procedures are all very different. CoolSculpting is non-invasive, requires no downtime, and provides results in 3-4 months with multiple sessions required in order to receive optimal results. Liposuction offers more precise contouring and results that are more quickly realized than with CoolSculpting after just one procedure. If you have sagging skin or loose abdominal muscles, a Tummy Tuck is your best option. Sometimes, a combination of procedures is recommended to achieve optimal results. Liposuction is often performed during a tummy tuck, and CoolSculpting can be performed before or after a tummy tuck or liposuction to enhance the body contouring results further.
To help you decide which solution is right for you, I recommend consulting with an experienced, board-certified plastic surgeon to help you determine a treatment plan that meets all your needs. Key factors to consider include:
Anatomy: Do you have excess fat and no extra skin? Or, do you have loose skin but no excess fat? Do you have some of both? Are your stomach muscles separated?
Goals: What kind of result would you like to achieve? Do you want to be as flat, tight and smooth as possible, or would you be happy with mild improvements?
Health: How would you describe your general state of health? Do you have any medical conditions to consider?
Timing: How much time can you dedicate to recovery? Do you have a deadline or date you're looking to achieve results and heal by?
CoolSculpting
CoolSculpting is a revolutionary body contouring procedure that eliminates unwanted pockets of fat with no surgery, incisions, or downtime. CoolSculpting works by freezing targeted fat cells, which are then naturally flushed out of your body. The beauty of this groundbreaking technological process, called cryolipolysis, is that it only freezes fat cells and leaves your skin, muscle, and other tissues unaffected and healthy. CoolSculpting is FDA-cleared, comfortable, and allows you to return to your normal activities immediately after treatment.
Belly fat can be reduced with CoolSculpting in several ways, depending upon your needs and goals. You can spot reduce on your lower abdomen, upper abdomen, hips, flanks, or you can address your entire midsection. CoolSculpting offers a variety of applicator shapes and sizes, which can be used individually or in combination.  In addition to the abdomen, CoolSculpting can be used to reduce fat in many parts of the body, including the back, bra roll, buttocks, thighs, chin, and more.
Liposuction
Liposuction is a highly effective and efficient way to eliminate concentrated areas of unwanted fat. This surgical procedure is ideal for people who are in relatively good shape and have healthy skin but no loose, hanging skin. Liposuction will not eliminate excess skin or stretch marks, and it will not tighten loose abdominal muscles. During the procedure, a very small incision is used to access the targeted area. A thin cannula is inserted to apply saline and anesthetic solutions and loosen up the targeted fat cells. The fat is then suctioned away with a surgical vacuum. In addition to slimming the abdomen, liposuction can be used in many other places of the body. When performed by a well-trained, experienced and skilled plastic surgeon, liposuction is an excellent way to recontour your middle and greatly improve how you look and feel. Most patients return to normal daily activities within a week.  Like CoolSculpting, liposuction can be used to improve the contours of many body parts, including the abdomen, thighs, buttocks, arms, neck, back, hips, flanks and more.
Tummy Tuck
Tummy Tuck (Abdominoplasty) is a great solution for people with protruding stomach muscles and sagging abdominal skin, commonly seen after weight loss, pregnancy or natural aging. No amount of strict dieting or strenuous exercise can fix loose skin or muscles, which is why tummy tucks are among the most popular plastic surgery procedures today.
There are multiple types of tummy tucks: mini, modified, full standard and extended. The degree of intervention depends upon the level of correction needed to achieve desired results. The procedure involves an incision on the lower abdomen to remove sagging skin that has lost its elasticity, reduce excess fat, improve the appearance of stretch marks, and tighten slack abdominal muscles. The incision is usually placed as inconspicuously as possible, so it can be hidden by underwear and bathing suits. Contrary to common belief, recovery from a tummy tuck is not nearly as long and painful as it once was.  New surgical and treatment techniques allow patients to recover more quickly and with relatively minimal discomfort. Most patients are back to work within seven to ten days and resume strenuous exercise in about four to six weeks.
Tummy Tuck Guide
Thinking of a Tummy Tuck here in Baltimore? Get a sneak peek of what to expect. Fill out the form below and get access to our free procedure guide and learn the ins and outs of your personal transformation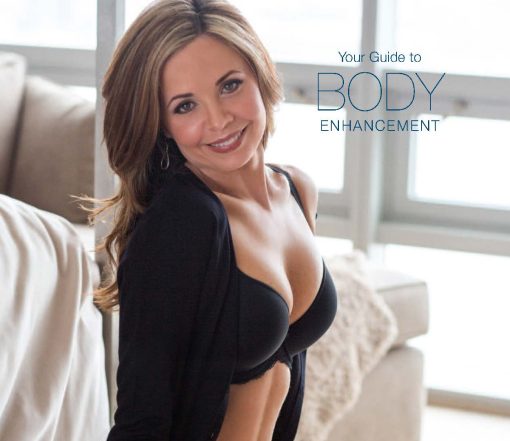 Body Lift
For patients who have experienced massive weight loss, a comprehensive Body Lift (circumferential torsoplasty) is usually required. This procedure addresses the skin, fat and deep tissues around the entire midsection, as well as other body parts, including the thighs, arms, breasts, hips, and buttocks.
Your Medical Team
In all cases, it is best to consult with a well-trained, experienced, reputable board-certified plastic surgeon who can offer you all possible alternatives and help you determine which will best meet your needs. Successful body contouring requires more than advanced technology; it requires a deep understanding of aesthetic body proportions, extensive experience, and a keen artistic eye. It is also critical to select a surgeon who listens carefully to your concerns, educates you on all your options, and makes you feel cared for and comfortable.
Finally, it is important to note that body contouring procedures are not substitutes for healthy living. Your results must be maintained with regular exercise and a healthy diet. I have found that the boost in self-confidence most patients experience after their procedure helps them commit to eating well and staying in shape.
About Dr. Gary Vela
Dr. Gary Vela is a board-certified plastic surgeon, specializing in body enhancement procedures. Dr. Vela is one of the premier plastic surgeons in the area, earning a reputation for his expertise, natural results and the connection he builds with all his patients. He understands that patients' thoughts, feelings, and emotions play a pivotal role in their outcome. Dr. Vela's specialty training in Plastic & Reconstructive Surgery was completed at the University of Oklahoma Health Sciences Center. He then refined his cosmetic skills at renowned New York hospitals Manhattan Eye, Ear and Throat and Lenox Hill with some of the world's foremost experts in plastic surgery procedures. Dr. Vela is board certified by The American Board of Plastic Surgery and a member of the prestigious American Society of Plastic Surgeons and the American College of Surgeons.
Schedule your private consultation with Dr. Vela today.
410.296.0414